Here you can find our latest social media postings gathered in one page. Please read, look, listen, follow, like and share to help support our cause. Thanks!
Teal School
2020/09/08 at 12:43pm
Maria Montessori 150 years | Teal School
"On the higher educational level, justice is something truly spiritual; it tries to ensure that every child shall make the best of himself (achieve his potential). Justice is to give every human

2020/06/26 at 6:53pm
An opportunity to rethink the Board exams completely. Instead of annual grade 10 & 12 exams, the boards could offer certification in various subjects, based on exams taken on demand when a student is ready, allowing them to learn at their own pace... https://t.co/bD6hwN4Wk9
2020/05/29 at 5:30pm
Går igenom transkriberade intervjuer med gymnasieelever där de uttrycker att de känner sig ständigt granskade men aldrig sedda. Det behöver inte alls vara representativt men det är problematiskt om elever upplever bedömning så.
2020/05/17 at 6:46am
Kan vi få positiva effekter av den här krisen? Kan de konflikter som nu finns mellan föräldrar i riskgrupper som socanmäls och hotas med vite för att de håller sina barn hemma visa på ett systemfel? #svpol #skola #COVID19SV #Coronasverige https://t.co/PQuq5giSfB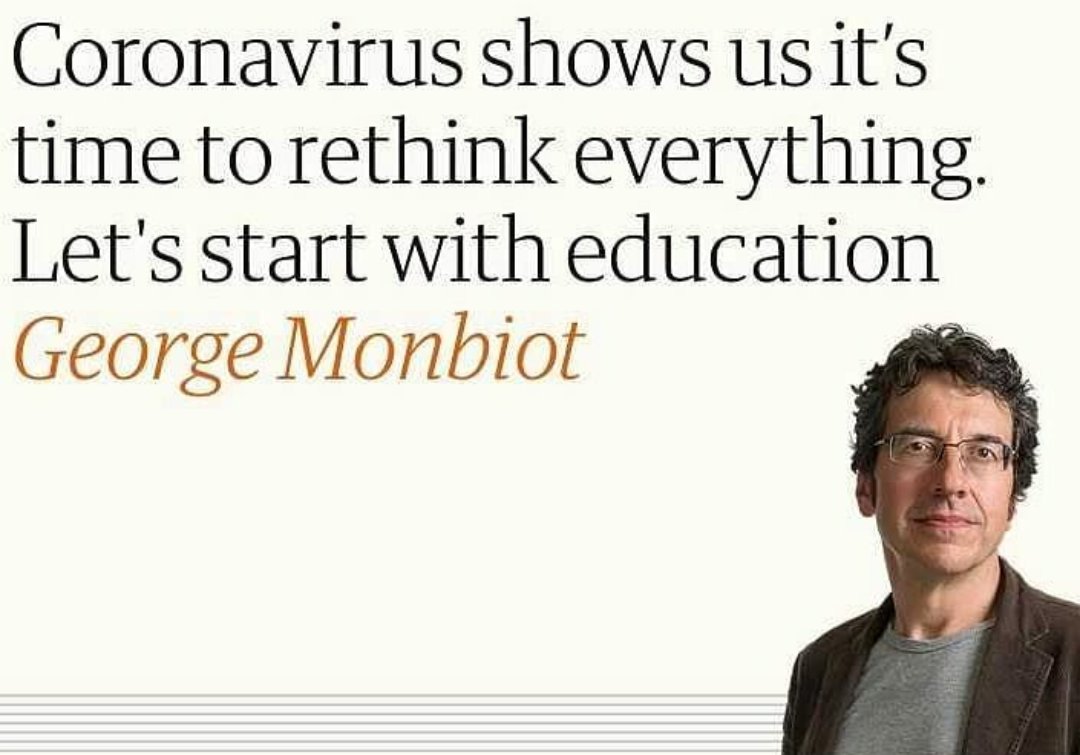 2020/05/07 at 3:45am
Vi har skapat ett nytt Instagramkonto för våra Teal School Hubs där vi skriver på svenska. Följ oss gärna! ❤️ https://t.co/uxvBuUXfzQ #skola #Coronasverige https://t.co/4e5jRsflyo